Take Control of Your Depth Photos
DepthCam Pro is the perfect utility for editing your Portrait Mode photos. Cut and paste depth data makes it easy to edit depth in other apps such as Photoshop.
View/Edit Depth Maps
View/Edit Portrait Effects Matte (PEM)
Smart Crop preserving depth data
Facebook 3D Photo support
SMART CROP
DepthCam Pro lets you crop your Portrait Mode photos without worrying about the underlying depth data. Smart Crop carefully applies the same crop dimensions to each layer of a photo, including depth data and matte if present.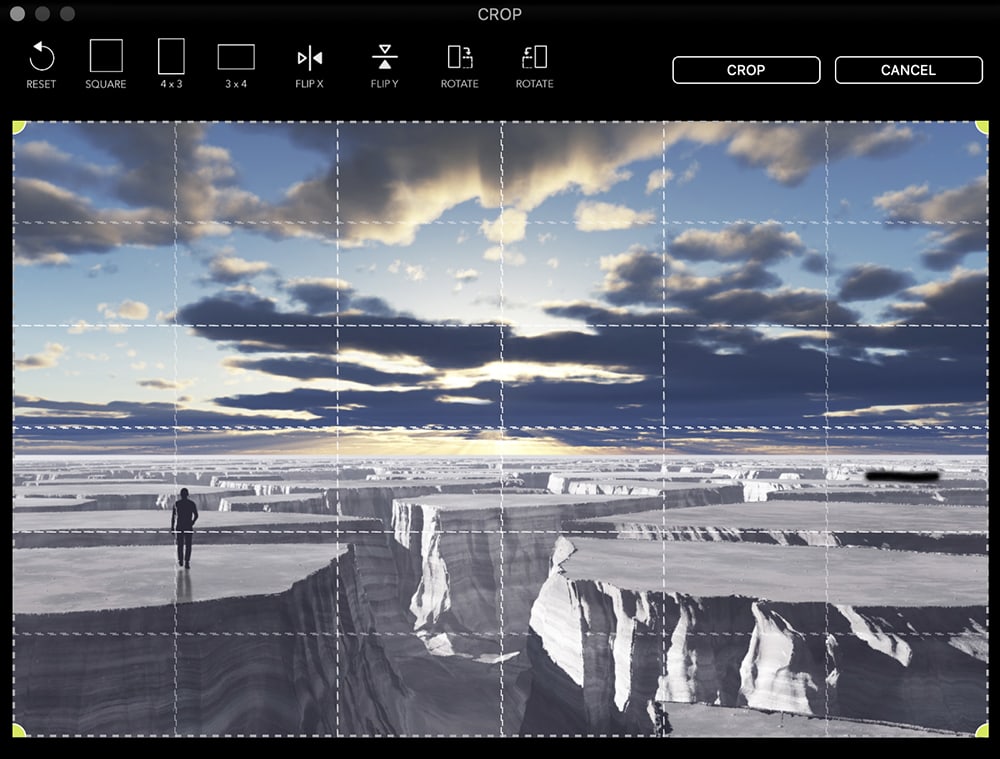 What is Portrait Mode?
Portrait mode uses the dual cameras on your iPhone 7 Plus, iPhone 8 Plus, and iPhone X to create a depth-of-field effect. This lets you compose a photo that keeps your subject sharp while creating a beautifully blurred background.
Starting with iOS12 on newer devices, iPhones now capture a higher resolution mask in addition to the depth map. This mask is called the Portrait Effects Matte (PEM). If a person is detected in the frame, the iPhone will use machine learning to create the PEM with far greater detail around the edges. DepthCam Pro will load and preserve the PEM in any photos that have it embedded.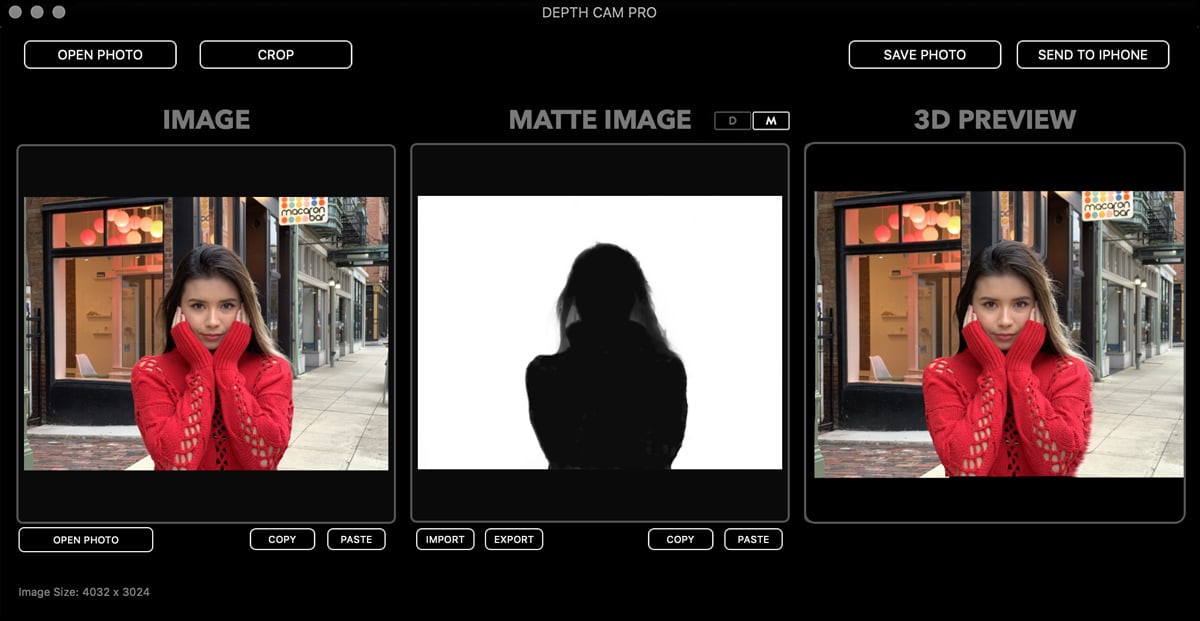 ---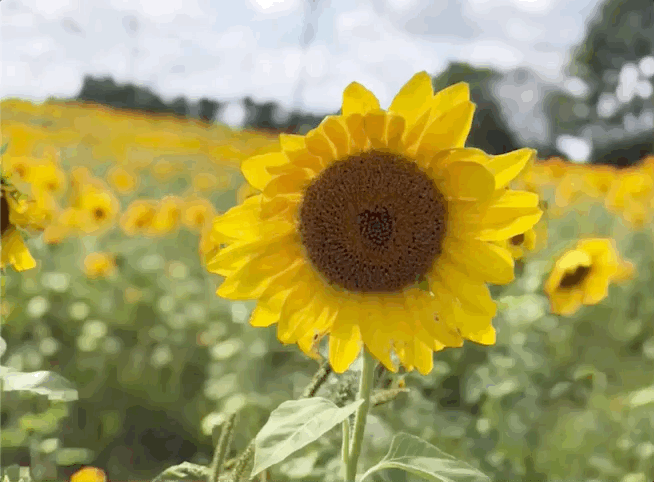 FACEBOOK 3D
DepthCam Pro for macOS makes it easier than ever to create 3D photos that can be posted to Facebook. A Facebook 3D post requires two things, a photo and a depth map.
---
DEPTH MAP SPECIFICATIONS
Current iOS devices capture depth data at the following resolutions.

| Camera Type | Image Resolution | Depth Map | Portrait Effects Matte |
| --- | --- | --- | --- |
| Rear Dual Camera | 4032x3024 | 768x576 | 2016x1512 |
| TrueDepth Camera | 3088x2320 | 640x480 | 1544x1160 |
| DepthCamPro Export | 4032x3024 | 4032x3024 * | 4032x3024 * |